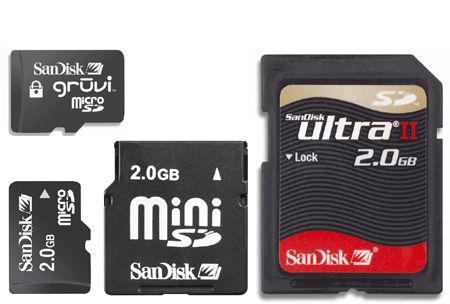 SanDisk, Sony, Panasonic, Samsung, and Toshiba are collaborating on the "Next Generation Secure Memory Initiative," a new content protection technology for SD cards and other solid state (flash) memory cards, as well as other storage devices. The five original equipment manufacturer (OEM) giants have agreed in principle on the collaboration last December 19.
Under the Initiative, said companies will start preparing promotion and licensing for HD-capable security for embedded and flash memory used in advanced consumer retail applications such as mobile devices. All parties involved are optimistic that development of technologies and progress of the Initiative will be well underway early next year, and flash memory cards and other storage products that will be using the technology will be out in the market before 2012 ends.
The early announcement does not detail direct impacts on online and digital consumer content use and proliferation. The five companies cited are currently developing a website for the collaborative effort to provide further details to the public.