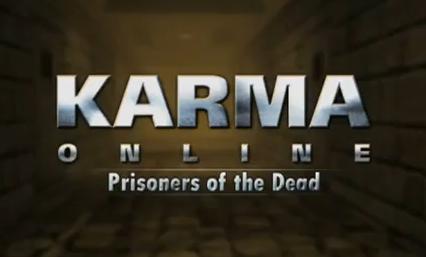 Karma Online: Prisoners of the Dead has been given a bunch of holiday evenst from the game's developer and publisher Joymax. Developed by Dragonfly, the creators of Quake Wars Online and Soldier of Fortune Online, players have the chance to sign up for the brand new Clan Champions League, as well as a variety of special Christmas bonuses.
The first of the Christmas KARMA events gives the top user from each country who spends the most KP now until January 3rd a Drive reward. One winner from each country will receive a 7-day Weight +100 boost, so they can carry a huge amount of armour and weapons into battle.
If you're new to KARMA you can join in the Rookie Challenge, so if you've joined between December 20 and January 3, you receive four special guns (the Gold SVT-40 Bayonet, PIAT, CAMO PPSh41, a Luger) and a silver and bronze bullet.
You can also jump into a GM-sponsored contest and be the winner of a sniper match. Everyone who participates automatically gets 3-day EXP of +50% and the top sniper is granted an AWP.
Every Thursday you jump into Prison Break, with 4v4 action on all three Prisoner maps. If you've got what it takes to edge out the GM team in two out of three rounds, you and your mates will receive a silver bullet as well as five bronze bullets.
Head over to the KARMA site for more information on the game