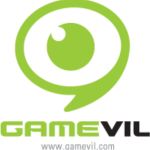 Korean mobile games publisher and developer, Gamevil has announced the opening of a new branch in Tokyo to support its expanding global strategy. Given the absolutely huge market in Japan, this may be a move that pays out extremely well for the company.
Headed by Jonggu Na, Gamevil Japan will carry out various mobile game services locally, including localisation, targeted marketing, and new and existing distribution with partners within the country.
Japan has over 117 million mobile phone users and is the second largest gaming mobile gaming market in the world. So will this move turn our as good as it looks on paper? Only time will tell, but chances are Gamevil will look back on this expansion knowing that they made a good decision.