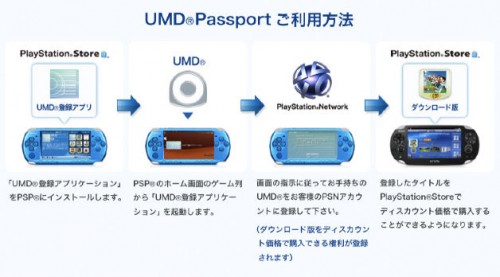 With Sony revealing the UMD Passport last month, which particular games that would be supported was on the minds of PSP owners everywhere. Sony revealed that 262 games would be supported at the launch of the program, which will be a couple of weeks before the launch of the Playstation Vita.
So, any particular games on that list that would interest anyone? Well, Sony's first party titles, such as Patapon, Locoroco and God of War have made the list. The Persona games will also be supported from the get-go, alongside Disgaea, Harvest Moon, Dynasty Warriors and even Metal Slug XX. However, the Playstation Store in Japan boasts 606 PSP games, so it isn't exactly half the store.
Also noticeable are games from the bigger publishers. Although Sony did reveal that these company did support the program, Square Enix, Namco Bandai, Konami and Capcom do not have any games on the list. It does not mean they won't support it, but don't expect Monster Hunter, Metal Gear Solid and Dissidia on the list when the service launches on December 7. There is no word on whether this program will be launched in the West.
For the full list, click on the following links: 1-100, 101-200, 201-262. Pages have been translated into English.