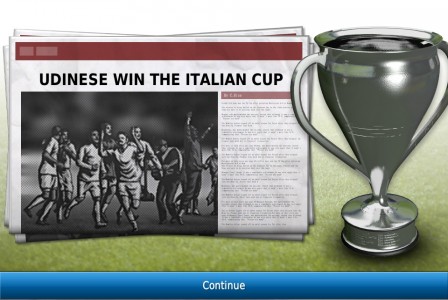 Sega will release Football Manager Handheld 2012 worldwide for iOS devices at midnight tonight.
The new portable version of the franchise features a bounty of new features, including updated leagues and competitions, the addition of new Leagues, an improved UI, an emphasis on newspapers and press coverage, and lots of tweaks to the transfers and shortlist systems that make Football Manager Handheld easier to use.
Facebook integration has also been added to the social networking aspect of the game, and players can now take part in Challenge Mode. Challenge Mode gives players an objective for the season, the choice of team with which to accomplish this goal, and then sets them loose to see if they can accomplish it. The four challenges include objectives such as remaining undefeated for a season, or overcoming an injury crisis.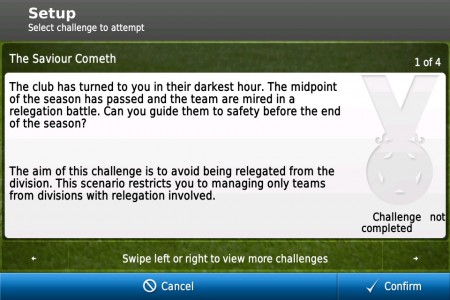 Additionally, if you own an Apple TV and a device with iOS 5, you can transfer your experience to the TV screen while you control it with your handheld.
Pricing for the game has yet to be confirmed, but last year's version cost $5.99 at launch.