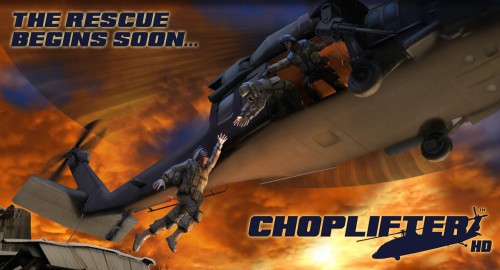 The 1980's classic Choplifter is finally coming back and in HD. Konami and inXile Entertainment are re-creating the game and making it available exclusively over Xbox Live Arcade. inXile Entertainment will also deliver Choplifter for the Playstation Network and PC.
Choplifter HD will offer a variety of experiences to the player. Over 30 missions are available to play through having realistic as well as fantasy features. From rescuing hostages in a military base to fending off a zombie infestation, Choplifter HD offers quite an interesting mix objectives.
Brian Fargo, president of inXile Entertainment, offers the following message:
Choplifter HD takes everything we loved about the classic Choplifter game and amps it up with more choppers, more weapons, more rescues, lots of zombies and more over-the-top explosions to appeal to today's action-thirsty gamer.
Do you have what it takes to scream, "GET TO THE CHOPPA!"? Dare to risk your life for the sake of others? Take a gut check and watch the game trailer below.