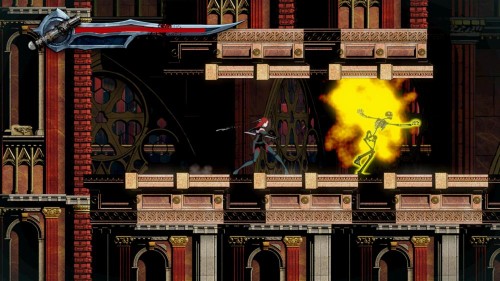 The critically-acclaimed BloodRayne: Betrayal is getting a massive temporary price cut starting today! From December 20th through till January 2nd as a part of Xbox LIVE's Countdown to 2012 promotion, BloodRayne: Betrayal's glorious 2D blood-sucking, vampire-decapitation fun is on for sale at half it's usual price!
BloodRayne: Betrayal delivers over-the-top stylish action filled with beautiful blood and gore-none of that sissy Twilight crap! A high quality game at such a huge price drop is certainly something you do NOT want to miss out on, so head on over to Xbox Live Arcade and pick it up!
You can check out our review of BloodRayne: Betrayal here.