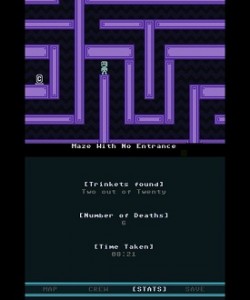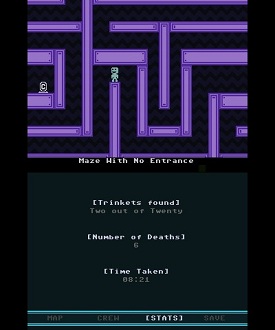 The last eShop update of 2011. It's been a good year for downloads on the eShop for the most part, and Nintendo are ready to deliver a handful of new downloads, across all three platforms.
The most notable release this week comes in the form of the already mega indie hit, VVVVVV. In this retro-esque title, players must assist Captain Viridian in finding five crew members and save a dimension on the brink of destruction. You can pick VVVVVV up for $7.99 on the 3DS.
Those up for an actual classic will be happy to know that the Game Boy version of Bionic Commando is also now available for $3.99 on the 3DS Virtual Console. Commandos not enough? Try some fruit…erm..cake! For the DSiWare, owners can snag up Cake Ninja and rip baked goods to shreds for $4.99 or 500 points. This game looks a bit familiar, but you can't say a clone is a bad thing in this case. Wrapping up the handheld downloads is Slingo Surpreme, priced at $7.99 or 800 points.
Need more nostalgia? The WiiWare is seeing it's usual one offering a week and what an odd yet interesting way to go out of 2011. Carmen Sandiego Adventures in Math: The Big Ben Burglary…(yes, that Carmen) can now be purchased for 600 points.
Not a bad grouping this week, and hopefully we will get even more nice offering as 2012 rolls in. So, anything you plan on picking up this week?