You've got to watch out for Ubisoft's Assassins these days – they get everywhere! The latest victim of the developers premier franchise? The iPad. The world of Assassin's Creed has been transformed into an in depth tactical board game for the tablet, and is now available in the App store for $2.99.
A tactical board game? How on earth does that work? Well first, check out the trailer at the end of the page – now, understood? If you're like me then perhaps you're still none the wiser, so read on.
The game offers a narrative experience up to ten hours long, taking in the entire world of Assassin's Creed. 20 story missions take players on a journey from Barcelona to Constantinople, and the game can also be taken online to challenge other players from around the world in real time battles. It's all about having a master strategic plan, and presumably playing your cards right (sorry).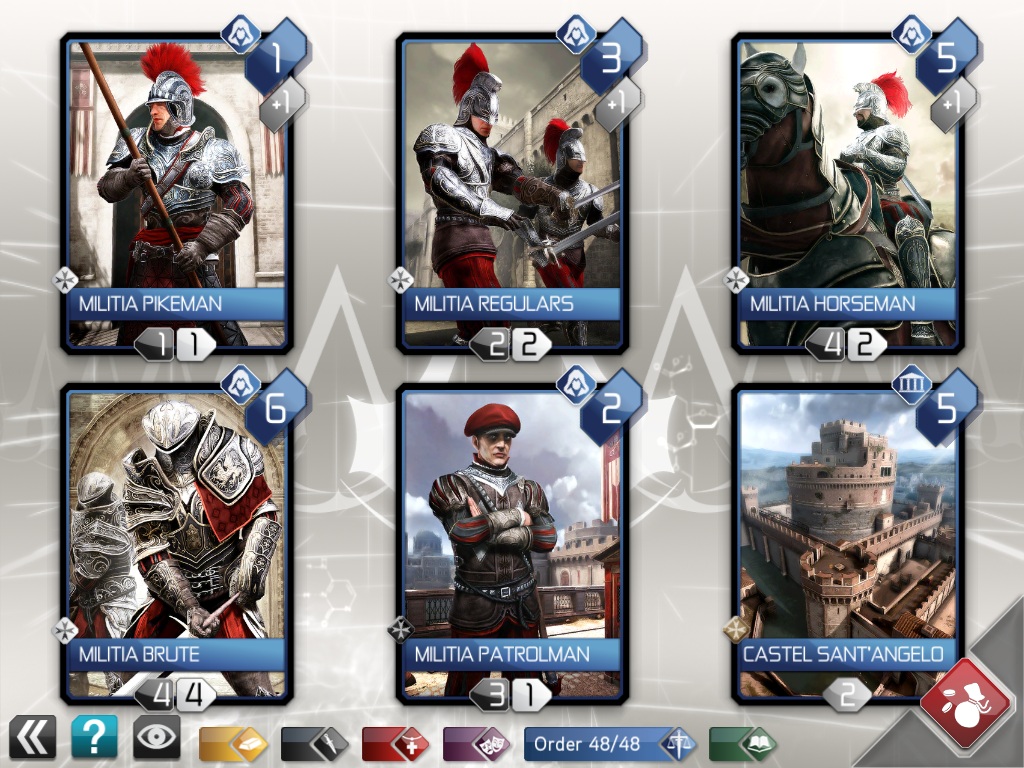 This was something of a surprise release from Ubisoft, so there's not much information about how the gameplay actually works, but perhaps that's all part of the mysterious master assassin plan…
If you fancy finding out for yourself then you're in for an extra treat – the animated short film Assassin's Creed Embers is included free with the download. The short was also included in some of the numerous special editions of Assassin's Creed Revelations, so this is yet another chance for fans to catch up on the final chapter of the adventures of Ezio Auditore.
Assassin's Creed Recollection is available for download here.