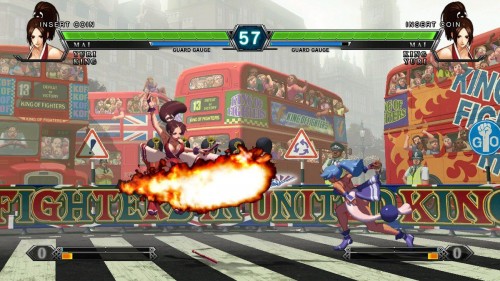 Rising Star Games today announced the release of The King of Fighters XIII, the latest instalment of the long-running beat 'em up. It will be putting up a fight for Christmas sales in retail outlets from today, on both PlayStation 3 and Xbox 360.
The series started back in 1994, and this latest instalment marks the final chapter in the Ash Saga story-wise. It will allow you to test your abilities online, customise fighters to create a unique character to truly become the fighting king and stand out from the crowd.
The King of Fighters XIII is based on the arcade version of the game and allows up to three playable characters in 3-3 battles, taking the non-stop frenzied fights to the limit.