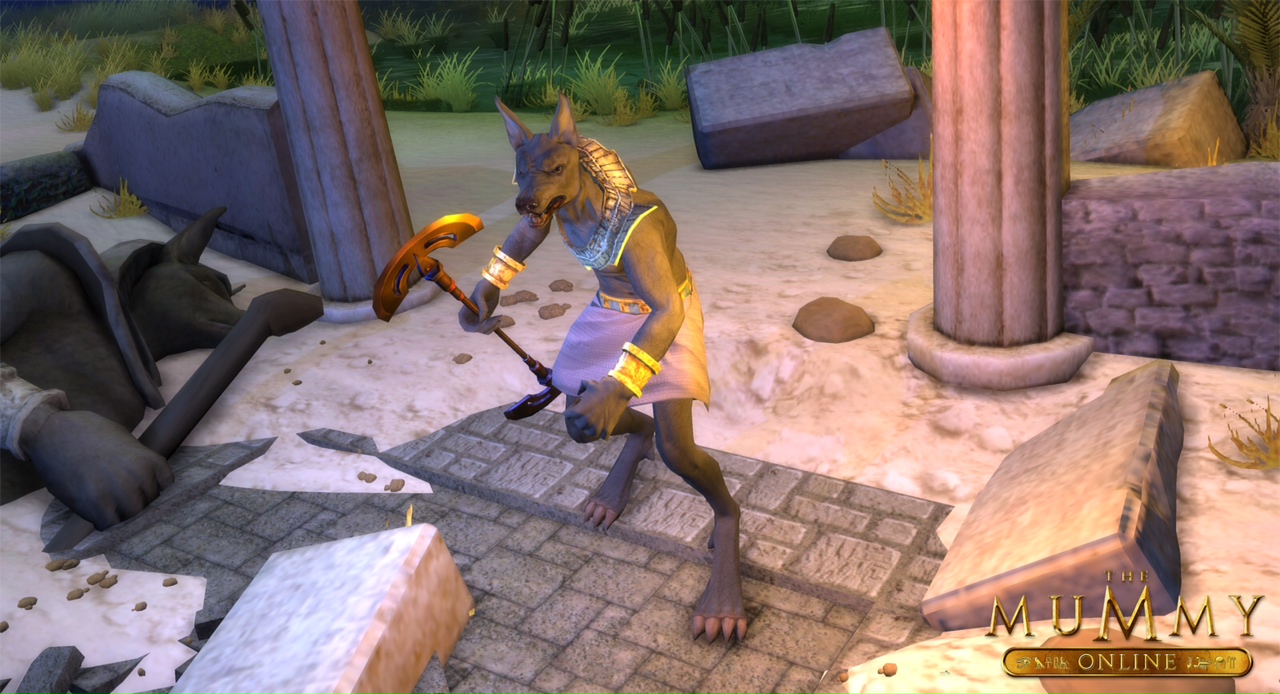 Bigpoint, a large online game service, have announced that the applications for the closed beta of The Mummy Online are now open to players around the globe. Players wishing to join in on the testing of this title can jump on the waiting list at this location.
The beta potion of the game currently allows for players to access the single-player tutorial levels before allowing them to select their allegience (to either raiders or cultists) and their playable class. Classes for this game are as follows: Gunslinger/Assassin, Brawler/Enforcer, or Scholar/Priest. I'm assuming that those are split by faction.
The most interesting portion of the press release –
Battle across Cinematic Environments

Based on the existing terrain of Egypt, players can explore the map of Amarna with several PvE regions that include the Dunes, River, Maze, and Rocky Fields.  Here, players will confront a range of monsters, including several types of scarabs, scorpions, pygmies, Anubis warriors, and mummies.  Within the PvP areas of the Tomb, Oasis, and Ruins, players can battle against players of opposing allegiances and capture ancient obelisks to dominate the playing field.

With the closed beta expected to last several weeks, Bigpoint will unlock player accounts in waves to ensure game stability and performance.  At the conclusion of the closed beta period, Bigpoint will review all feedback, optimize virtually every aspect of the game, and ready The Mummy Online for the official open beta launch.
The Mummy Online looks like it will be fun to try out. As a fan of the films, you might be catching me roaming around at launch.