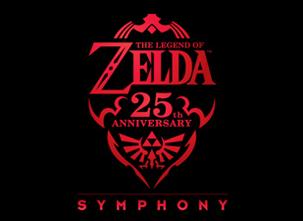 While The Legend of Zelda concert series had it's debut earlier this year, the full series of concerts is now set to launch in 2012 and will kick off in Dallas, Texas. On Jan. 10, the Dallas Symphony Orchestra will perform orchestral arrangements of music from the game's 25-year history accompanied by video content from the games themselves. Tickets for the event are available now and Club Nintendo members will receive a 15% discount off the $19 to $115 ticket prices.

"The love that fans feel for The Legend of Zelda series cannot be overstated," said Scott Moffitt, Nintendo of America's executive vice president of Sales & Marketing. "In 2012, we want to give people across the country a chance to come together and enjoy the music from the games that mean so much to so many."
"The Legend of Zelda is as close to our hearts as it is for the fans," said Jeron Moore, producer for Jason Michael Paul Productions, Inc. "The tour will be something both fans of the franchise and music enthusiasts alike won't want to miss."
No further dates have been announced as of yet, but Nintendo do have plans to share the schedule within the coming months. This is definitely the must-attend event of the year though if you're a Zelda fan and the Club Nintendo discount is definitely a pleasant offering. Stay tuned, as once more details emerge on the full tour, we will bring you an update.
For more information about the concerts, visit http://www.zelda-symphony.com. For more information about the ticket discount available to Club Nintendo members, please visit http://club.nintendo.com.