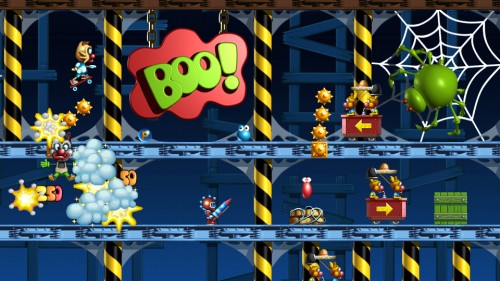 System 3 has announced that classic gaming character Putty will be gracing the launch of the PS Vita through a re-imagining of popular Amiga game Putty Squad.
Next year not only marks System 3's 30th anniversary but the 20th birthday of Putty Squad itself, so the celebrations are kicking off in style. The game's scheduled for a Q1 2012 release and is planned to launch alongside the PlayStation Vita's European launch.
Every background, bitmap, enemy and ally has been redrawn and re-rendered to take advantage of the VITA's new display, and many features of make use of the handheld's innovative new features. For example, it will feature multiplayer game-share, meaning only one person needs a copy of the game in order for their friends to be able to experience a small part of what Putty Squad has to offer.