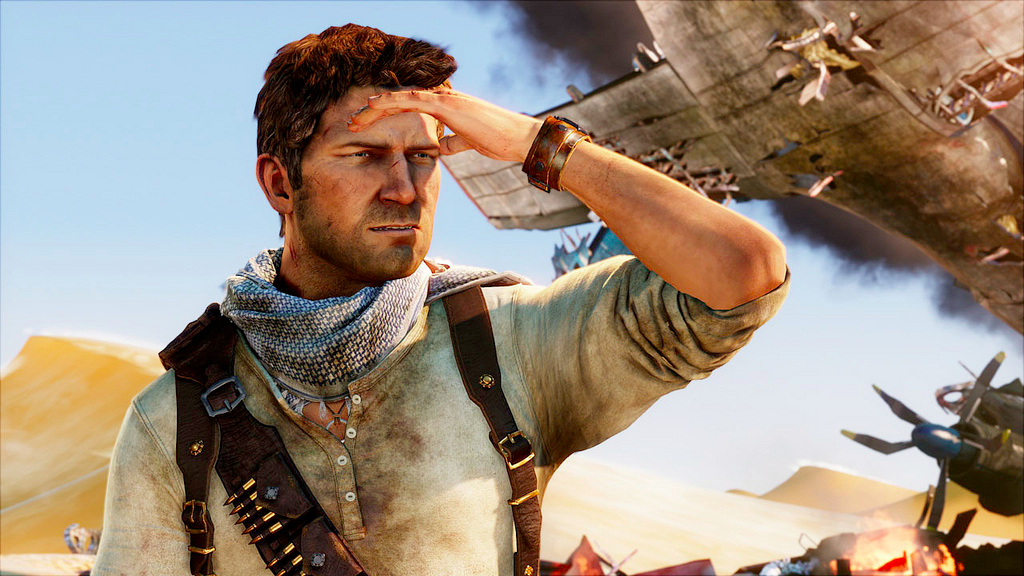 Sony fans just scored another point in the eternal battle for console supremacy – Official NPD Group Australia data from retailers show that the PS3 has hit the number one spot for home console sales in Australia this year. Despite the PlayStation Network episode it's been a strong year down under for Sony, with PS3 sales increasing by over 400% following a price drop on the 160GB and 320GB models.
No doubt plenty of those shiny new consoles will be spinning up an Uncharted 3 disc in the week to come – Drake's Deception is probably the biggest exclusive release of the year for the PS3:
"The entertainment launch of UNCHARTED 3 will be an adrenalin rush –as this blockbuster title really blurs the boundaries between games and cinema. It's set to be an epic adventure for PlayStation leading into Christmas!"
Michael Ephraim, Managing Director SCE Aust.
Sony are no doubt hoping that Nathan Drake and his epic adventuring can help them hold onto the number one spot until the madness of the Christmas gaming season is over, and given the quality of the series so far, Drake's Deception is not likely to disappoint. Naughty Dog's third Drake adventure is released in Australia tomorrow, and promises to bring 3D, enhanced co-op and competitive multiplayer, new physics and visuals, and bigger and better set pieces to an already golden table. Check out the launch trailer below for a bit of a last minute appetiser.
So it looks like a solid end to the year for Sony Australia, bring on 2012 and the PlayStation Vita!