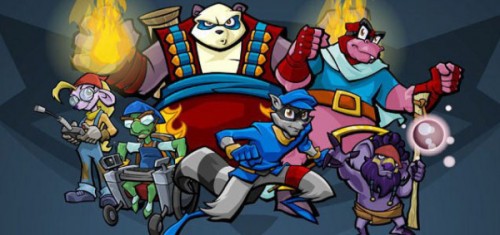 The Sly Collection is part of Sony's Classics HD line of revamped Playstation 2 (and Portable) games, released last November. Now it seems it will follow the likes of the first God of War Collection and go digital, if the Pan European Game Information board is anything to go by.
The Pan European Game Information board have listed the three Playstation 2 games separately and as Playstation 3 games. It means that Sly could be on the Playstation Network in the near future. Given that some might only like one of the games, this is good. Choice is always good for the consumer. Of course, some would have already bought the Sly Collection since release.
This isn't the first time that a collection has gone retail only for games to be released separately on digilat platforms. Outside of Sony, Ubisoft (Prince of Persia HD Collection) and Konami (Metal Gear Solid HD Collection) have gone down the same route. Will this be the future of HD collections?