Konami Digital Entertainment announces new downloadable content for Zombie Apocalypse: Never Die Alone. With the Pure Pwnage Pack players will be able to explore an underground military complex loaded with weaponry. Filled with test weapons and toxic waste, what more could you ask for except for an endless stream of zombies?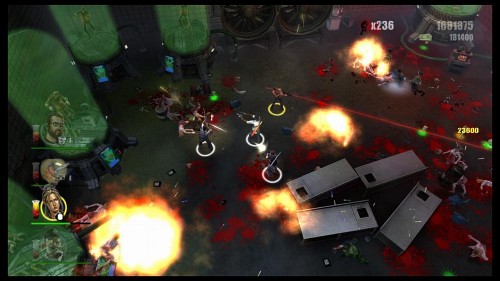 Additional to the new map, gamers will be able to enjoy playing as the original characters from the first Zombie Apocalypse as well as a new mode of play. Experience the Pure Pwnage mode and fight your way against hordes of zombies to achieve the best overall score.
If you are new to the Zombie Apocalypse: Never Die Alone, think about blowing up zombies with teddy bear explosives in an action shooter format. Only 400 MSP is necessary to purchase the Pure Pwnage expansion. Check out the screenshots below to catch a glimpse of the new content.
[nggallery id = 423]