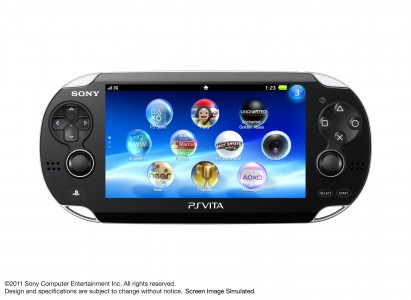 For those in Australia who are waiting for the Playstation Vita, then your first step in purchasing the handheld is now active. Pre-orders for the Vita have now opened in Australia ahead of its launch in February 2012. Stores that will accept pre-orders include EB Games, GAME and JB Hi-Fi.
Sony is also offering an incentive for pre-ordering the handheld. If you do decide to pre-order, then you will receive a pre-order pack full of goodies, both physical and digital. So, what is in this pre-order pack?
In Ear Headphones in PS Vita Blue
Exclusive sleek, blue metallic finish in ear PlayStation® design headphones.

Exclusive PS Vita items from PlayStation®Network
Pre-order code that will unlock PlayStation®Network voucher codes for the following:

AU$8 discount on one of the following PS Vita games on PlayStation Store: Little Deviants, Super Stardust Delta, Hustle Kings or Escape Plan.
Exclusive PS Vita items for PlayStation Home: PS Vita T- Shirt, Sunglasses, Headphones, Trainers and Bag
Exclusive early access to Frobisher Says! application for PS Vita
Exclusive PS Vita Avatar for PlayStation Network
So, how do you pre-order the Vita? Head to your local EB Games, GAME or JB Hi-Fi store from today to place a deposit, which means you can save your money for the handheld. When the PS Vita launches on the 23rd of February 2012, return to the same store to pay the rest of the balance for your PS Vita. You will also receive your pre-order gift pack.
The Playstation Vita launches in stores across Australia on 23rd February 2012. The 3G/Wi-Fi model will be available for AUD$449.95 and the Wi-Fi model for AUD$349.95.