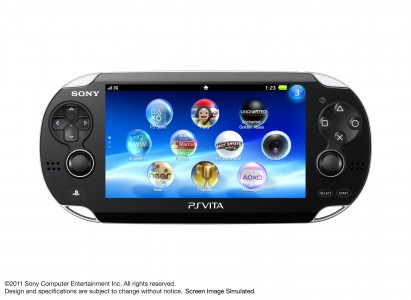 Some time ago, I had brought the news that the first party launch lineup for the Playstation Vita has been finalised. So, what do these packshots look like? Well, here is a screenshot below of six games: Uncharted: Golden Abyss, WipEout 2048, Little Deviants, Modnation Racers: Road Trip, Everybody's Golf and Reality Fighters. In addition to those titles, Sony is releasing the following for launch day:
Escape Plan
Top Darts
Hustle Kings
Unit 13
MotorStorm RC
These games will be joined by third party games. Some, like Army Corps of Hell from Square Enix have been announced, however, other companies have yet to announce their own plans for the Playstation Vita launch. The Playstation Vita will be released on February 23 in Australia and New Zealand. The price of the Wi-Fi model will be at $349.95 and the price for the Wi-Fi/3G model will be $449.95.