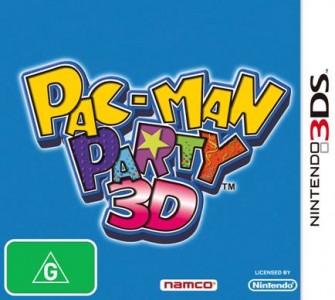 Get ready to party down with everyones favourite little yellow ball thing, with Pac-Man Party 3D for the Nintendo 3DS. The title from Namco will make it's Australian release date on 9th of February 2012.
Pac-Man Party 3D is a family friendly party title that will have players engage in addictive mini-games either cooperatively or competitively, through either download play or cartridge to cartridge.
Will you be partying down with Pac-Man in Pac-Man Party 3D for the Nintendo 3DS come February 2012? What do you think of the potential for some multiplayer mayhem? Be sure to let us know in the shoutbox and comments section.