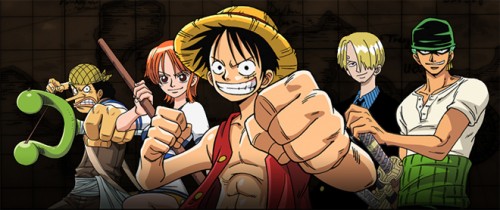 Funimation have now made the entire "First Voyage" of their english dub of the incredibly popular anime series One Piece available for digital download.
You can now get a digital copy of the episode 1-26 from the Zune Marketplace (80 Microsoft Points an episode) and the Sony Video Network (99 cents an episode). So if you have yet to take the plunge into watching the critically acclaimed english version of One Piece, then you can now for an extremely low price.
Will you be setting sail for One Piece in digital format? Funimation sure hopes you will. Be sure to let us know in the shoutbox and comments section.