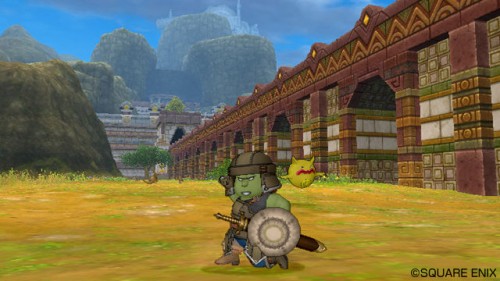 Square Enix have released several new screenshots for their upcoming MMORPG for the Wii and Wii U, Dragon Quest X. The new screenshots show off more of the games environments, monsters, races and battles.
Dragon Quest X looks to be a radical step in another direction from the heavily socially engrained RPG series. This is the first Dragon Quest to ever take the leap into massively multiplayer online territory. It's unknown whether the title will sink or swim, only time will tell.
You can check out the newly released screenshots of Dragon Quest X below. Be sure to peruse them and then let us know what you thought in the shoutbox and comments section.