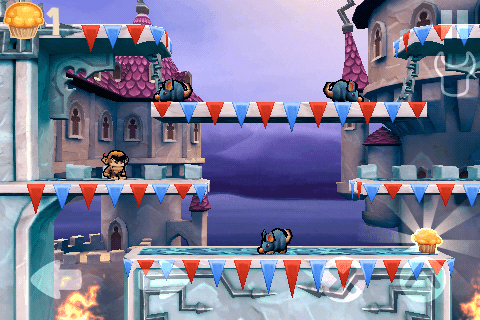 The latest update for Muffin Knight has been released, and the game's developers, Angry Mob Games, have announced that the iOS version of the game will be available completely free (for a limited time, of course).
The update introduces a new Sumo Panda character, who comes with a set of new moves and special attacks, such as the ground stomp and the body slam. The update also launched with a contest being held over at the Muffin Knight Facebook page, where fans can submit videos of their Muffin Knight playthroughs. The funniest film, the most skillful player, and the most interesting multiplayer match will win participants either two iTunes giftcards or two Muffin Knight T-shirts.
To check out the game while it's free, head over here.