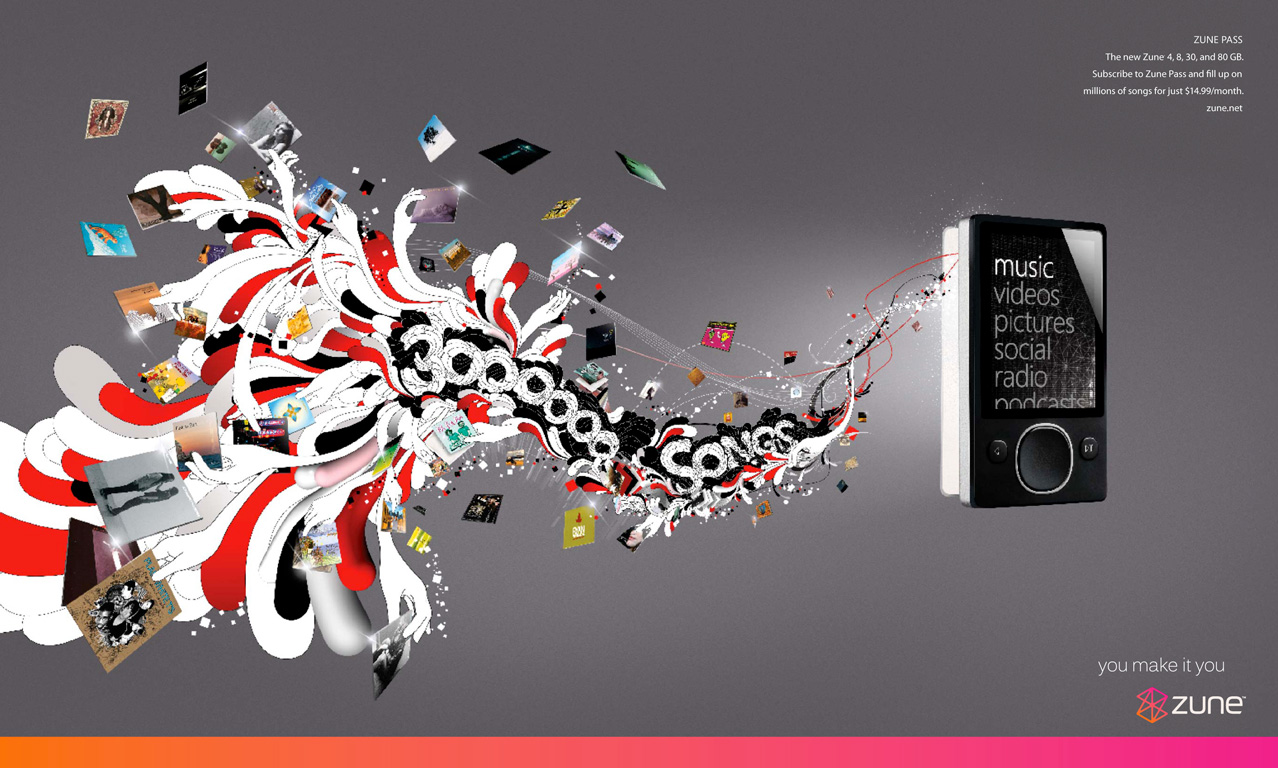 Some exciting news from Microsoft that is sure to excite anyone hell bent on legally downloading the worlds music content, as they have announced the launch of Zune Music Pass and Zune Marketplace, giving access to 13 million tracks across XBox, Windows Phone and PC. The Zune Music Pass gives you UNLIMITED access to millions of songs you can either stream or download as well as the upcoming music video streaming on Windows PC and phones. Zune Marketplace is more aimed at those without a Zune subscription and will allow anyone to purchase individual tracks or albums via credit card.
"We are giving Australians the option to choose how they want to organise their music collections. They can stream unlimited songs across their favourite devices with the Zune Music Pass or buy tracks to own and collect with the Music Marketplace, so whichever their preference we have an option for them," said David McLean, Director Consumer Channels Group, Microsoft.
The Zune Music Pass comes in at a very reasonable $11.90 a month or $119.90 for a years subscription, considering the sheer volume of tracks available on an unlimited pass. Zune Marketplace purcahses can be made with either a credit card or through the use of Microsoft Points.
"Australians have such a strong passion for music and it is an important part of the entertainment mix – we are thrilled to bring this service to Australia and give people alternatives in how they wish to play their favourite songs," said David.
Zune movies which have been available for quite some time already, as well as now music can be enjoyed by all Australians by visiting Zune.net, purchasing a pass and enjoying whats on offer.