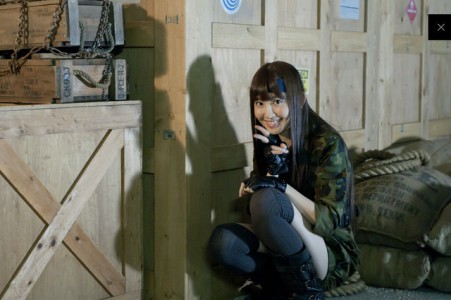 With the impending release of Metal Gear Solid HD Collection, Konami have released a trailer for the upcoming collection title. The new trailer teams up everybody's favourite 48-member Japanese Pop Idol group, AKB48, with the crew behind Metal Gear Solid HD Collection.
More specifically, AKB48 member, Haruna Kojima stars in the trailer in which she sneaks about in the cutest way possible. She then reachs a screen in which she writes over in permanent marker to adjust it to say "Spring has come to Kojima Productions", with Spring being a reference to the "Haru" part of he name, which means "Spring" in Japanese.
What do you think of the trailer for Metal Gear Solid HD Collection? Let us know in the shoutbox and comment section.