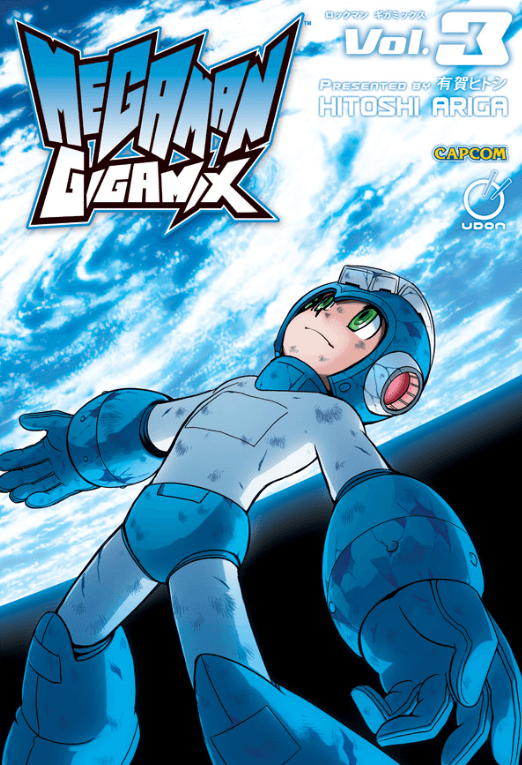 The eagerly anticipated Volume 3 of UDON's Mega Man Gigamix, will be hitting all major comic stores everywhere on November 9, 2011. Mega Man Gigamix Vol.3 – will be the final volume of Hitoshi Ariga's Megamix/Gigamix saga!
The original blue bomber is back for more action-packed adventures! In Volume 3, the remaining robots of Earth make their last stand against the destructive Stardroids! But an even greater threat looms literally on the horizon… what is the secret of Dark Moon? The most epic Mega Man story ever told comes to it's thrilling conclusion!
Who finally took down the Blue Bomber ?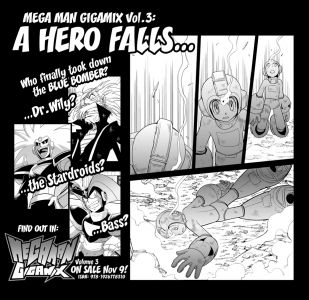 Pre-order Mega Man Gigamix Vol.3 on amazon.com! for only $11.16