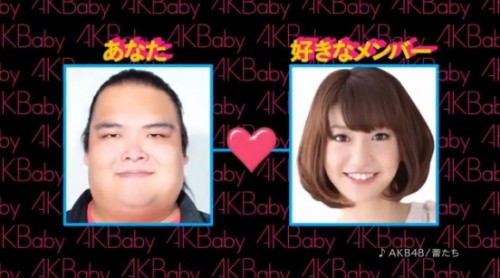 Ever wanted to have kids, but are too creepy to ever get within a 10 foot radius of a woman? Well you are not alone or without a solution. If you ever wanted to make love to and impregnate a woman, why not start with one of the 48 girls of japanese pop idol group AKB48?
A new service has been launched which allows you, yes you, to make a baby with one of the AKB48 girls. The service kown as AKBaby, isn't as fun as making real love to these women, but is about as close as users of this service will ever get, so it's win-win.
You can check out the AKBaby service here or watch the very interesting trailer below (be warned, breasts will feed). What do you think of this service? Will you be making some babies with AKB48 tonight? Let us know in the shoutbox and comments section.