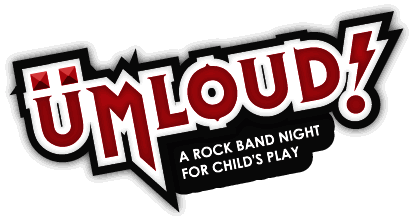 I thought video game companies were all evil and just promoted violence, with the ultimate goal of brainwashing the worlds more impressionable people to build a super army of minions to take on the masses. All jokes aside, those who do think like this would do well to take a look at the enormous amount of charity work a vast majority of gaming companies support and promote. Umloud, San Franciscos magnificent and biggest annual non -profit gaming fundraiser for Childs Play will take place at the DNA Lounge on December 8th, and this year the awesome team over at Mad Catz have put their hand up to be the primary sponsor of the event.
With Mad Catz looking after the production costs of the event, this ensures that all donations and money that is raised can go straight to the kids hospitals through Childs Play charirty. "Ümloud is an inspiring event which through it's support of the Child's Play charity, makes a real difference to the lives of sick children across the world." said Darren Richardson, the President and Chief Executive Officer of Mad Catz Interactive, Inc.  "We are proud to support such a deserving cause and look forward to joining gamers this coming December for a night of Rock Band fundraising which promises to be like no other!"
As premier sponsor and partnering with Rock Band 3, Mad Catz intend to make an impression and show off their head banging skills, even bringing along their very own house band and promising a host of suprises for any lucky enough to attend. "We're very excited to work with Mad Catz in making Ümloud! 2011 the biggest, baddest Rock Band charity concert in the world!" said Ümloud! co-founder John "Seg" Seggerson. "Having such an esteemed partner will allow us to create a spectacular show that will draw an amazing gaming crowd, all for the benefit of Child's Play and its partnered hospitals around the world."
At Umloud there will be over 30 bands performing at the famous DNA Lounge, one of San Franciscos most popular live music venues as well as taking each other on at Rock Band 3 all for Childs Play, a gamers charity started by Penny Arcades Jerry Holkins and Mike Krahulik, that delivers toys and games to kids hospitals around the world not just in America.
Check out Umloud.org for more information about the event.