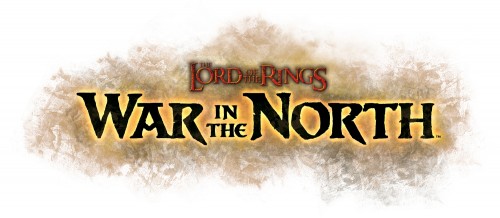 Lord of the Rings: War in the North is back with another interesting insight into the game, with comments from stars of the films among others. It will be the first mature-rated Lord of the Rings game, an aspect that this video focuses on by showing the way you will slay the enemy. Chopped off limps and decapitated heads all feature.
key members of the Snowblind Studios team discuss not only the sheer fun obliterating the foul creatures that terrorize Middle-earth, but also speak to the violence depicted in the pages of the books, to describe war torn Middle-earth. Sean Astin and Dominic Monaghan (The Lord of the Rings), Brian Posehn (The Sarah Silverman Show) and Kunal Nayyar (The Big Bang Theory) comment on not only the hordes of orc players will face in the game, but other foes that will pursue them, from troll, to goblins, to fell beasts and more. Gaming personalities Eric Eckstein (G4), Alison Haislip (G4) and Miri Jedeikin address the combination of the visceral combat, with the depth and character development of the RPG elements. Noted Tolkien scholar Corey Olsen points out the scribe's own experience with war, particularly World Wars I and II.
Lord of the Rings: War in the North comes to Xbox 360, PS3 and PC on the 25th November for Europe, and slightly earlier on the 15th for Australia and New Zealand.