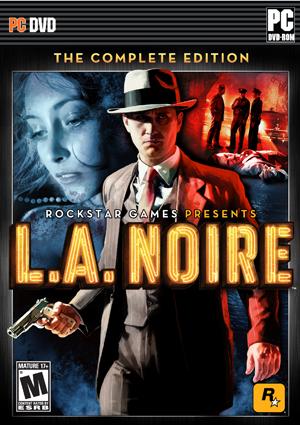 Rockstar's LA Noire has been strutting around consoles since May this year, so what is a PC gamer to do? Wait until November of course, as today in North America and on November 11 in Europe and Australia, LA Noire will finally find it's feet on PC. Coming packaged as LA Noire – the Complete Edition, the game will contain all DLC that has been previously released on consoles.
New players or those who have been waiting incredibly patiently for the PC version will thus be able to instantly access cases such as Nicholson Electroplating, Reefer Madness, Naked City, Slip of the Tongue, and Consul's Car . Alternative outfits and weapons will also be included, and as ever PC gamers will have the best of the best of the graphics world, with enhanced resolution and graphical performance as well as support for NVIDIA 3D Vision.
In case you were living under an anti gaming news rock back in May, you can check out Capsule Computer's review for the console version of LA Noire here.
The complete edition will also be heading to consoles on November 15 for the US and November 18 for the rest of the world, the perfect package for everyone who missed the title the first time round.
So PC gamers, has it been worth the wait? Have you waited?