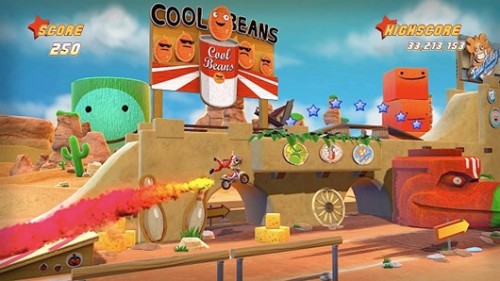 Hello Games has announced that Joe Danger: Special Edition will be coming to the XBLA soon. It will be published by Microsoft.
Being ported over to the Xbox 360, Hello has decided to change some things up.
"I think we knew that Joe Danger was a hard game, but it could be frustrating," Murray said. "I think we've really changed that, it's a much more joyous game now, through like a thousand changes big and small."
"New environments, gameplay modes, characters" and more will be included.
"I'm not sure it would be possible for someone to complete in under 30 hours now… the game is huge," Murray stated.