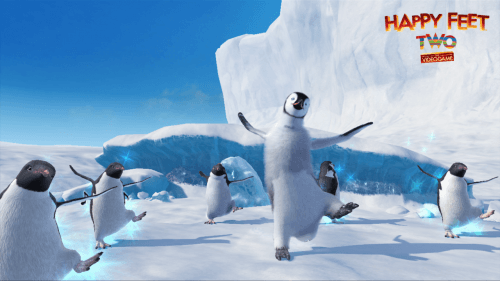 Warner Bros Interactive Entertainment will be unleashing their movie tie-in Happy Feet Two on us from 25th November. The game will be available for Xbox 360, PlayStation 3, Wii, and Nintendo 3DS and Nintendo DS.
In the game, new dangers are threatening the penguin nation, and it's going to take everyone's favourite penguins, Mumble and Ramon, working – and dancing – together to save it from extinction. Different adventuring components will make up the game which will have a musical flavour added in to adhere to the tippy-tappy nature of the film.
As well as 3D on the 3DS system, the game will also support 3D on Xbox 360 and PS3 versions of the game for those with televisions that support it.
Check out the launch trailer below: