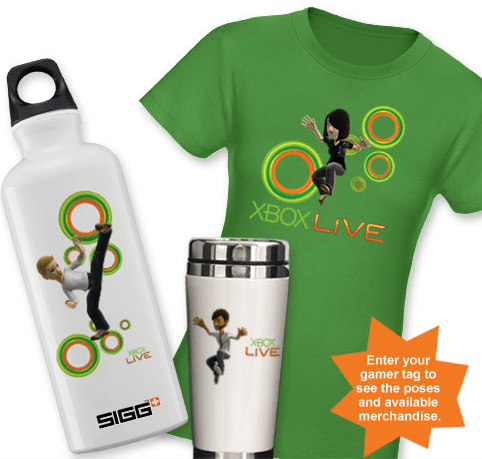 Microsoft revealed today that they are teaming up with Cafepress so that you can finally buy the T-shirt/mug/water bottle/etc of your dreams! Yup, that is right. All you need to do is go here, enter your gamertag and voila! A T-Shirt or other piece of merchandise is created with your avatar on it. You can even choose what pose your avatar will sport.
Whats your opinion? Will you be getting an awesome avatar shirt? Make sure to share your experience in the newly redesigned comments below!
Get your customized thing here.
We have got to say, those are pretty cool. We wonder when you can buy CapsuleComputers.com T-shirts?! Hmmm…. 😉