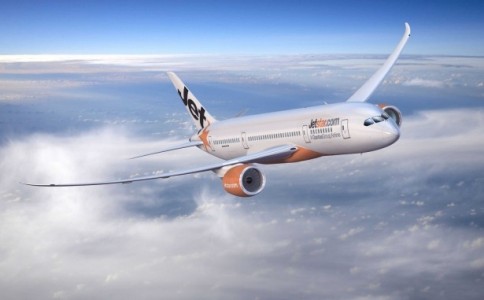 What is the easiest way for a flight attendant to make an annoying passenger shut up and stay seated? An iPad chock full of games, of course! In conjunction with this effort, Gameloft has agreed to bring 12 games, including Real Football, Shrek Kart, Avatar, UNO and N.O.V.A.: Near Orbit Vanguard Alliance, to Jetstar's rentable iPads starting in December.
"Gameloft's philosophy is to make video games accessible to the widest audience possible by constantly seeking new avenues to reach and interact with consumers," said Michel Guillemot, President and Founder of Gameloft. "As Jetstar uses some of the most innovative technology available to enhance its customers in-flight experience, we look forward to partnering with them to offer one of the most immersive gaming experience to ever appear onboard an aircraft."
"Jetstar is proud to be the first airline in the world to entertain its customers with cutting-edge iPad technology revolutionizing the in-flight entertainment experience for its customers," added Bruce Buchanan, Jetstar Group Chief Executive Officer.
As the new in-flight entertainment program is rolled out over the coming weeks on selected Jetstar flights, including Australian domestic, trans Tasman and short-haul international flights between Australia and New Zealand, passengers will have the option to rent iPads when flying longer than 2 hours for A$10 to A$15 per flight.
You can also use your own Pad to play these games while on a Jetstar flight without buying them for keeps.