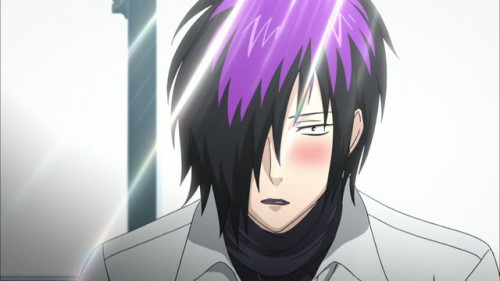 Gackt has quite a close relationship with the people behind SKET Dance. Perhaps it's due to the fact that a character in the SKET Dance manga was designed after him. Needless to say it was enough for him to grow a fond affection for the series, so much so that he guest starred as said character and now has went on to provide to the anime series' third opening theme song.
The third opening from Gackt, titled "Graffiti", has been running with the series for roughly 3 weeks now. Today Gackt has begun streaming his music video for the song, as part of promotion for the series which is quickly becoming one of the most popular new shonen series to come out of 2011, next to Beelzebub.
You can check out "Graffiti" below. Be sure to let us know what you think in the shoutbox and comments section.