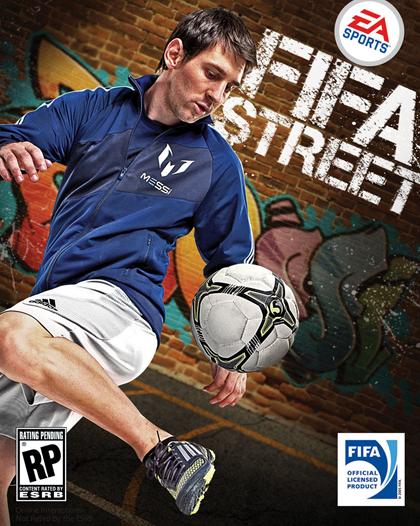 EA Sports have announced that they have signed former Pro Evolution Soccer cover star Lionel Messi to a multi-year contract. This means Messi will now be the face of the FIFA franchise, starting out with the release of FIFA Street in the first half of 2012.
"I want to be part of the team behind the best sports football game in the world and be associated with the great EA SPORTS name," said Messi. "EA SPORTS is a brand that shares my values of creativity, excellence and social responsibility."
Eyebrows were raised earlier this year when it was announced that Cristiano Ronaldo would take Lionel Messi's place on the cover for PES, so it should come as no surprise that the two time Ballon d'Or winner would be snapped up by EA Sports.
"Our FIFA franchise is the number one selling sports videogame franchise in the world, and Lionel Messi is the number one player in the world, so this agreement is a true partnership of superstars," said Matt Bilbey, Vice President and GM of Football, EA SPORTS.
"With Messi on our team we have the world's best and most exciting player to help EA SPORTS maintain its global leadership in the years ahead."
The FIFA franchise is now in it's 19th year, smashing sports games sales records with the release of FIFA 12 and still holding its place at the top end of the charts after 2 months.
Check out the FIFA Street video below to accompany the signing of Messi!