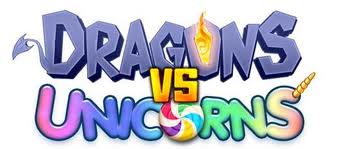 Dragons Vs Unicorns, the intensely cute multiplayer tower defence game that will be the debut release for Digital Harmony Games, has revealed the first minions for the game along with some screenshots.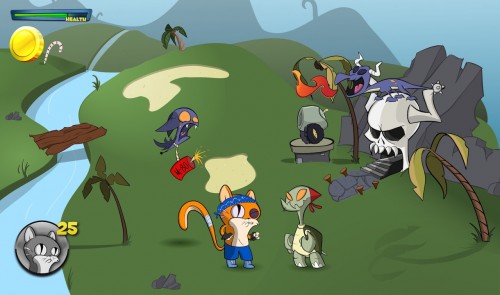 While Dragons and Unicorns duke it out, minions are animals that have been dragged into the war and the only characters that can deal direct damage to towers without special abilities.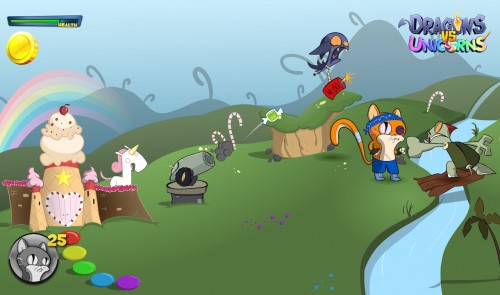 On the side of the Unicorns, there are kittens. Decked out in boxing gloves and with the ability to upgrade to 'Tyson' level, these kitties are sure to pack a punch.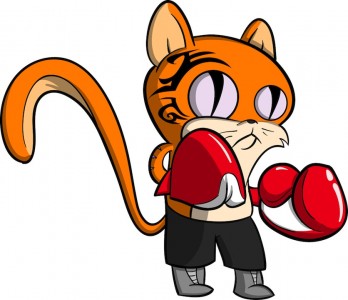 In the opposite corner, with a hard shell and the highest summoning cost and lowest summoning cool down, is the turtle. He deals the most damage, rewards the most gold, and is sure to make that kitty do that pained yowling sound they do sometimes.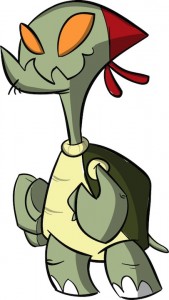 Dragons and Unicorns is set for release in early 2012 on iOS, Android, Mac and PC. Keep tuned to Capsule Computers for more information about this awesome looking game as it hits.