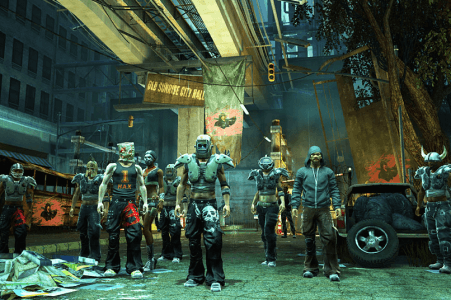 Vogster Online has announced the release of the second major expansion to free-to-play online shooter CrimeCraft. GangWars will launch on December 5, featuring new Territory Wars and covers the aftermath of the Bleedout Campaign and the destruction of the Scorpion Chamber, leaving a power vacuum in Sunrise City that all the gangs are fighting for.
There's a new website for the second expansion, www.CCGangWars.com, with all the information you could possibly need. Check out the trailer for the expansion below featuring a whole lot of explosions, badassery and some hilarity.
Given that CrimeCraft is free-to-play, it definitely looks like this new expansion brings some more awesomeness to the shooter. So what are you waiting for? If you aren't already part of the gang, join one!