Looking for a macabre, yet cartoony, puzzle game for the iPhone or iTouch but don't want to pay the money? Well you're in luck! Because Synqua Games are offering their symbol- and colour-matching game 'Chillingham Manor' for FREE through the Daily App Dream website for a very limited time.
Chillingham Manor has 45 different levels, which can be played over and over again because they are randomly created based on the difficulty level it is intended to have. This is definitely a game that you'll be able to play again and again, however if you lose your game data and have to start again you might find yourself wanting to throw your phone at the wall.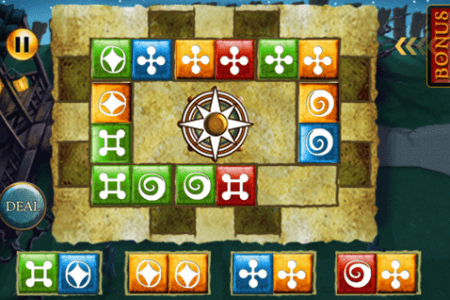 The game follows Mr. Brightside, a rookie exorcist, trying to prove that he has what it takes to become a real time exorcist by beating a range of supernatural evil creatures. Can you help Mr. Brightside prove himself?
With multiple unlockable achievements, unique and useful spells, and secret items throughout the game, Chillingham Manor will surely keep you entertained for quite a while.
Chillingham Manor is also available from the iTunes store for FREE (for a limited time) – get it HERE