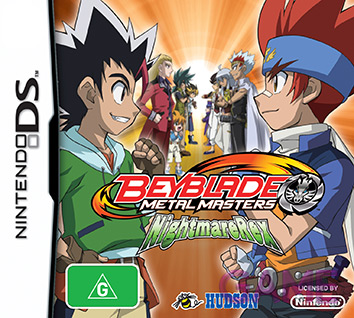 Konami have released new screenshots for their upcoming title, Beyblade: Metal Masters for the Nintendo DS. Not only that but Konami have also confirmed an Australian release date for the Nintendo DS spintop battler, that being the 15th of November, 2011.
The new screenshots which can be seen below show off Beyblade: Metal Masters battles and characters. Players will be able to utilise special moves that can give them an edge over the competition in intense Beyblade battles.
Be sure to check out the new screenshots below. Will you be letting it rip with your Nintendo DS come November 15th? Let us know in the shoutbox and comments section. Let it rip!