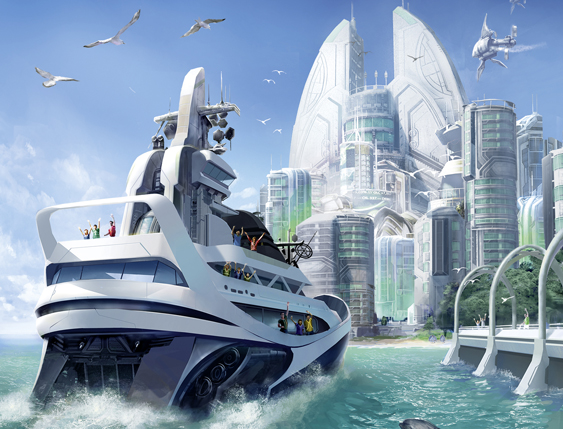 The next entry in Ubisoft's real time strategy series – Anno 2070 –  is going to the future for the first time: you can try it now!
The demo has just been released via the game's official website, and is offering the first two levels of the campaign as a taster before the full game is released on November 17. Players will be guided through some of the fundamental gameplay mechanics in a quest to build a hydroelectric power plant – sound fascinating yet? How about a futuristic world where two factions compete over a land devestated by global warming? Getting there?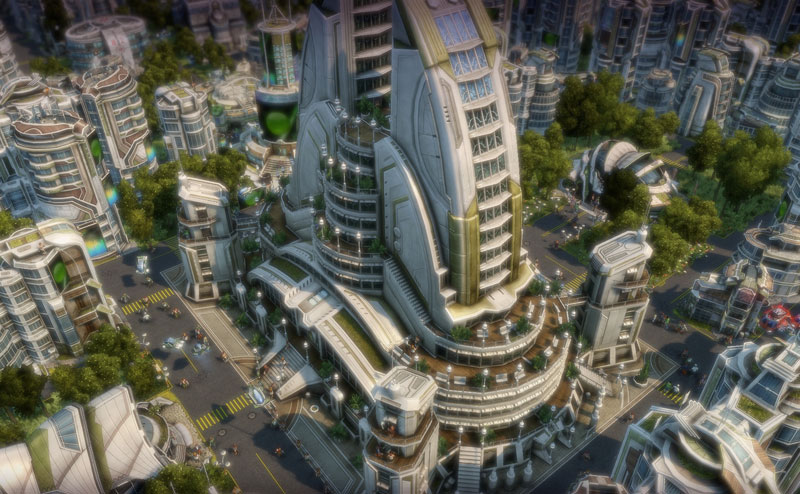 This time around Anno promises to have the most comprehensive economic management system of the series – a phrase that may kill the interest of anyone who's not into their strategy. If however, managing resources, trade and diplomacy to the economic betterment of your city and it's inhabitants does sounds appealing then click here to have a look at the official website.
The futuristic setting for Anno 2070 is all set to take on a bit of real life political intrigue, with players able to work on behalf of the industrious Tycoons or the environmentally friendly Ecos.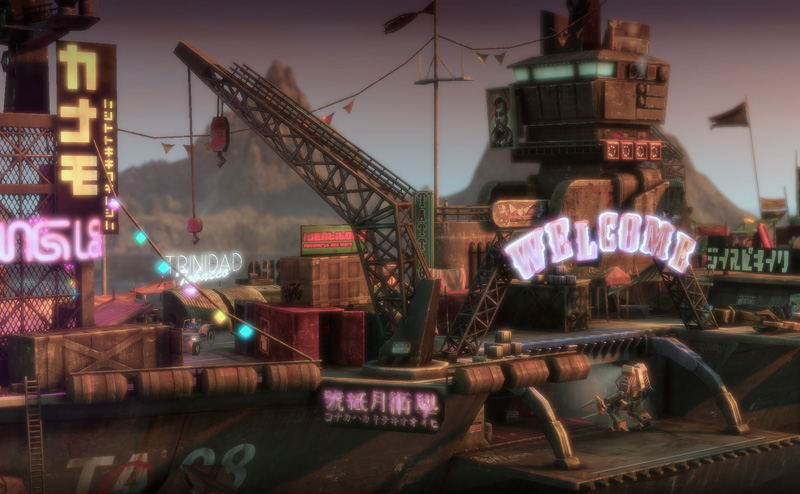 Whatever style players choose will have a direct impact on the architecture of the city and it's surrounding environment. The featured screenshots are a fairly obvious indicator of how this will play out, with idyllic clean cut glass structures for the Ecos and neon lights and grime for the Tycoons . The Tycoons will develop quickly but soon find resources scarce, whereas Ecos will take the time to develop for a better long term future, but have to meticuously manage resources while they go.
So will you build a better future or finish destroying the world?
Unlike previous entries which have come to the Wii and DS, Anno 2070 is a PC only title.