In an effort to keep fans more knowledgeable about what anime titles are being released each week in North America we will begin a weekly article explaining what has been released that week. This week we have a few titles released and they are all new releases
First we have Coicent/Five Numbers! which is being released on Blu-ray and DVD separately by Sentai Filmworks. Coicent/Five Numbers! is a combo pack of two unrelated OVAs that each contain a story of their own. In Coicent, a 26th century field trip to a rebuilt 21st century city becomes a wild adventure for teenage Shinichi. First a talking deer steals his bag and then he runs into a strange girl running from pursuers. That is only the tip of the iceberg as these two young people try to find a chance for a new future.
In Five Numbers four people awake to find they have been placed in a prison, they are an ex-soldier, a beautiful woman, an average Joe and a young computer hacker. They have no idea why they are there or what relation they have with each other but one old man seems to know the answer. How can they escape this prison and save their own lives? This double pack will cost $29.98 on DVD and $39.98 for Blu-ray.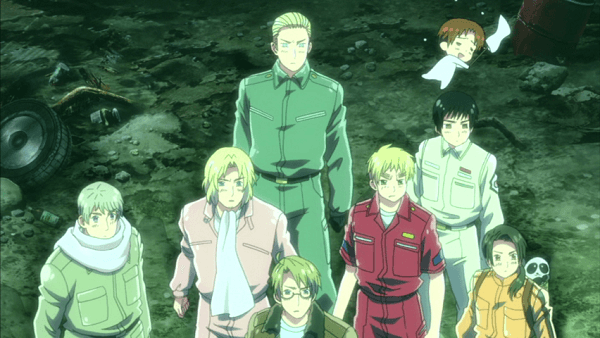 From FUNimation we have two releases this week. The first of which is Hetalia – Axis Powers Movie: Paint it, White! This is a stand alone movie featuring the characters from Hetalia as they try to work together (and fail usually) against an alien invasion trying to turn the whole world into white shapeless blobs! The DVD will cost $24.98 and you can check out our review for it here.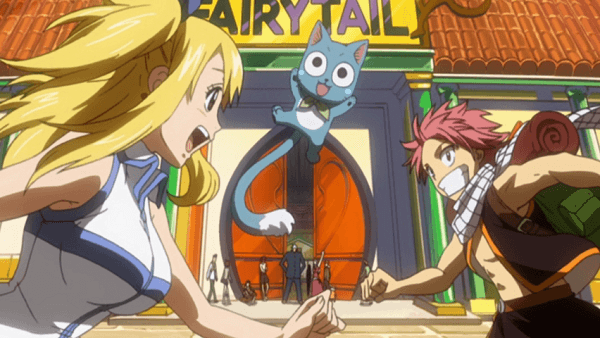 Now FUNimation's other title is hotly anticipated for many viewers and especially shōnen fans. That is of course the first part release of the English dubbed Fairy Tail. In Fairy Tail we follow the journey of Natsu and Lucy, two Fairy Tail wizards in a world full of magic and danger. Part 1 of Fairy Tail will cost $54.98 and is being released as a Blu-ray/DVD combo pack and you can check out our review for it here.