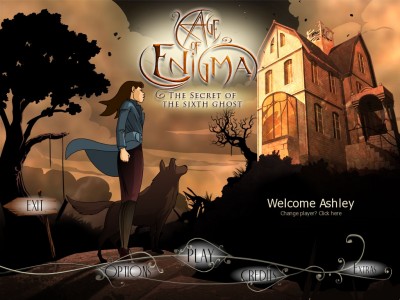 Independent developer Casual Box Studio have announced that their point-and-click adventure game, Age of Enigma will be receiving a Special Edition for the Mac App Store in early December, with an iPad version soon to follow in January 2012. For those who missed out on the original release on Windows, Age of Enigma follows medium Ashley Reeves through exotic locales ranging from ancient Egypt to classical Japan to pirate-filled seas as she helps six unrestful ghosts find peace.
Combining a mixture of puzzle solving, mini-games, and an intriguing mix of casual and adventure gameplay, Age of Enigma offers a more story-driven experience in casual mode, and also a longer experience with more freedom in adventure mode. With a haunting soundtrack (which you can buy on iTunes here!) and striking cartoon artwork, this ghostly Special Edition will include an additional mini-game, brining the total to an exciting 26 mini-games!
These releases will be fully localized in English, French, Spanish, Italian, German, Danish, Swedish, and Portuguese. The Mac App Store version will see an early December release, with the iPad version seeing an early January 2012 release. For more information, check out the official website here, or simply watch the trailer below!