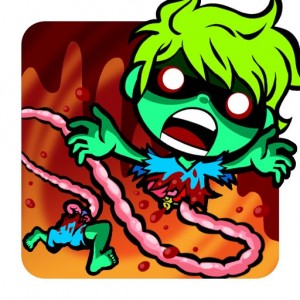 Althi Inc, the creators of critically acclaimed iOS title Little Dreamer, have announced plans to release a new game for the iOS next month. The new title will be called Zombie Swing and is set to swing  to iOS decvices on the 4th of November, 2011.
Althi will be taking on the Zombie genre with their unique Althi Inc. style that they have become known for. The game challenges players to swing a zombie around, in what Althi have called "stress release" gaming.
You can check out the official facebook page for Zombie Swing here and like them. What do you think of Zombie Swing? Let us know in the shoutbox and comments section.