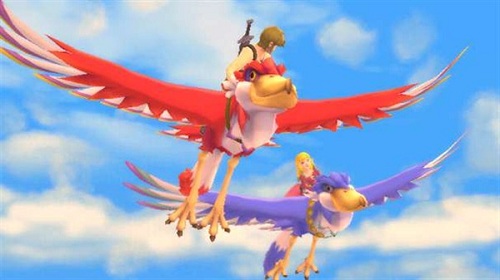 Ahead of it's November 24th, 2011, release date, Nintendo have released the complete opening cinematic for The Legend of Zelda: Skyward Sword.
The upcoming title which is said to be the Wii console's swan song, much like The Legend of Zelda: Twilight Princess was for the Gamecube. The opening cinematic is a classic tradition for Zelda titles, with fans eagerly anticipating the opening each time a new Zelda title comes around.
You can check out The Legend of Zelda: Skyward Sword's opening cinematic below. It is sure to excite fans of the series and tide over their near unquenchable thirst for any Zelda related news. Be sure to let us know what you think in the shoutbox or comments section.