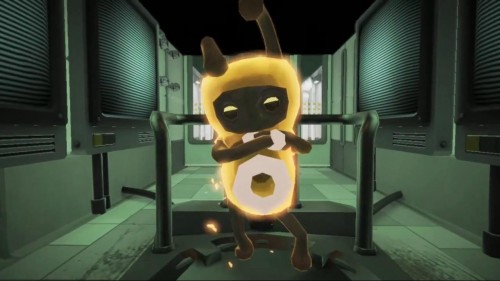 EA Games have released a new trailer for the upcoming downloadable game 'Warp', which debuted at PAX East earlier this year. Part action, puzzle, stealth and strategy game – 'Warp' puts players in control of Zero, an abducted alien who is just trying to escape from an underwater research facility that a villainous General has taken him to.
The latest trailer shows off a few abilities that Zero can unities in the game – Echo and Swap, which can be used in a variety of interesting ways as seen in the trailer. Warp also pose two distinctive gameplay styles, in which players can either kill everyone human to progress or they can go for the no-kills stealth approach (and of cause, any combination of the two).
Warp is set to be released on Xbox LIVE, PlayStation Network and PC later this year.