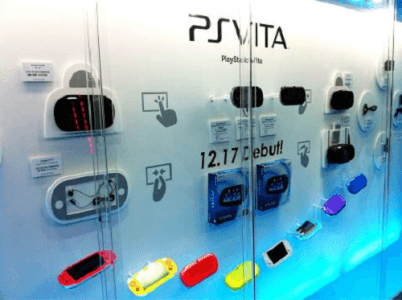 With the inclusion of 3G into their newest handheld, the Playstation Vita will be the first dedicated gaming handheld to sport such a feature. Fans everywhere lick their lips at the prospect of dowloading games everywhere they go. But hold it for one second, everyone. It might not happen when it is first released.
Sony Japan has confirmed that there will be a 20MB download limit for 3G users. For PSP and Vita games, this is impossible to do on 3G. However, with speeds of 128Kbps, downloading on 3G would be quite silly. It doesn't mean that 20MB will be the final limit as Sony revealed that it may be increased later in the handheld's life. ASCII, who conducted the interview, questioned the download and upload (64Kbps) speeds on the affect of online gaming. Sony reassured that support will be given to developers to ensure that titles won't have a feeling of technical limitation. I hope that support will help create smooth online gameplay on the go.
NTT DoCoMo is taking care of the Vita's 3G needs, with a 20 hour plan for ¥980 while 100 hours will set you back ¥4,980, all available on pre-paid cards. If you buy the 100 hour plan, then you get three bonus hours of 14Mbps/5.7Mbps speeds. Please note that this is only for Japan. The download limit for other regions will probably be announced closer to their launch.
Source: ASCII (via Andriasang)