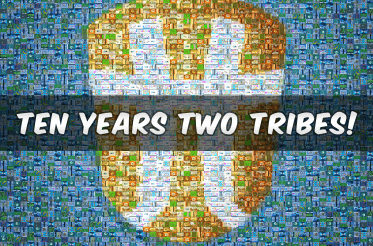 Two Tribes have sent out invitations for their 10th birthday party. This weekend the developers will be turning 10 years old. But don't worry, there's no need to get a gift. Instead, Two Tribes are giving us all a gift with a range of discounts. To celebrate the occasion, all of their games will be on sale. So head over to the Mac App Store, App Store and Steam to wish Two Tribes a happy birthday and join in the party.
Two Tribes also invite you to share your favourite Two Tribes moment with them, which can be done here.
Enjoy the discounts, the celebrations and congratulations and happy birthday to our friends over at Two Tribes!

Click here for a list of all the games Two Tribe have to offer. Alternatively you can visit Two Tribes on Steam or search for Two Tribes on the iTunes Store or Mac App Store.