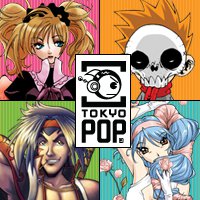 That's right, for those of you who were excited about the possibility of Tokyopop making a return from their unfortunate closure earlier this year and to continue releasing the Hetalia manga like they had mentioned several times on their facebook page, I have some bad news for you.
Well it seems Tokyopop were just grasping at straws this entire time and actually weren't even close at getting the license to continue the release.
But fear not, instead you will be treated to a new project from Tokyopop that is sure to make up for it! Oh wait, no it won't. They have announced that they will be releasing a newsletter regarding Tokyopop as a way to give back to fans. Yes, you read correctly. They are doing a newsletter.
Here is Tokyopop's full statement:
"Loyal Fans, we're very thrilled by your excitement but need to clarify: unfortunately we are not re-launching the manga – those properties have reverted to their owners and are amazingly difficult to get back. We're launching an all new editorial TOKYOPOP newsletter about all things otaku and Asian pop-culture, powered by our friends at GeekChicDaily. We think you'll really enjoy the news we'll be bringing and apologize for the initial misunderstanding."
This is a real disappointment for Tokyopop fans whose hopes were dashed by a company on their last breath attempting to stay alive, even if it meant ultimately letting down their fans. What are you thoughts on this unfortunate news? Let us know in the shoutbox or comments section.