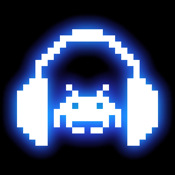 Get ready for the ride of your life. Taito's iOS rhythm based title, Groove Coaster as been updated with some brand new tracks. While the game already features incredible graphics that respond to players touch, creating a rich visualisation to accompany tracks, Taito have now extended their game to include a three new songs.
Two of the latest tracks, Protocol Signal Generation and Just No Friend, will be made free to all when the game is updated. However a third track, Hello 31337, will be available via In-App purchase for only $0.99. While we can't showcase any of the actual audio here on the site, take a look at the screen shots for each new level to get an idea of the amazing graphics that are in store upon updating.
Protocol Signal Generation                    Just No Friend                              Hallo 31337
If new tracks weren't enough, Taito have upgraded a number of existing songs at no extra cost. Three tracks have been replaced with their iTunes album vocal mixes, giving them a brand new sound. The updated songs include, Play Merrily, Not Get Wish and Breach of Faith. Each of these tracks, not to mention any of track featured on Groove Coaster are magnificently composed, and make for one of the best rhythm games available at the App Store. If you haven't purchased Groove Coaster yet, I suggest doing so by clicking here. At only $2.99, it's a small price to pay for the amount of entertainment you'll gain from this game.
While Groove Coaster is available for both iPad and iPhone, you may also like to purchase the soundtrack to listen to on its own. Sadly for us in Australia, it's only available on the US iTunes. You can purchase it here for $9.99.