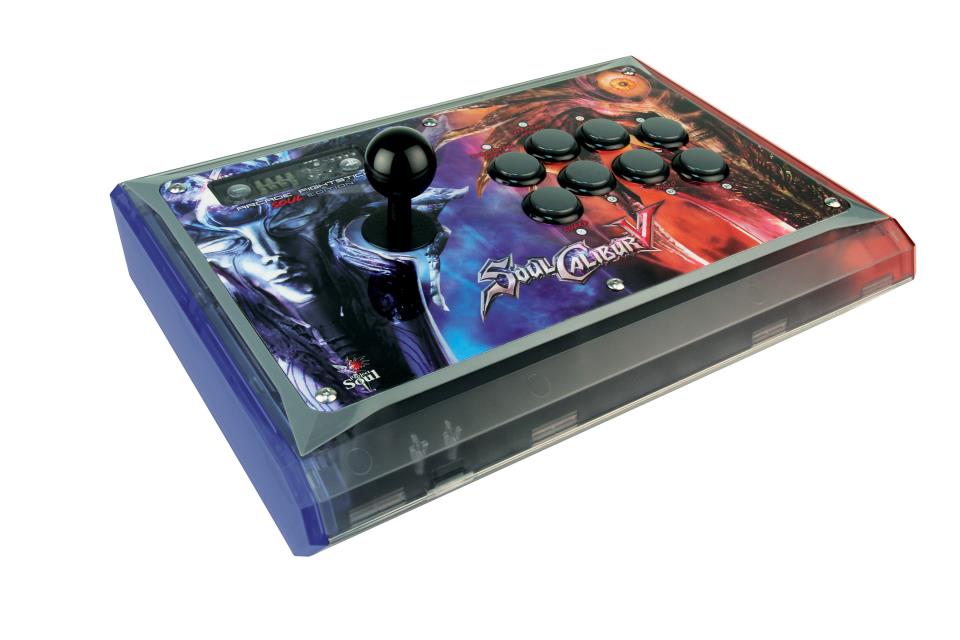 Mad Catz Interactive, the makers of of FightStick controllers, announced today that they have entered into a partnership with Namco Bandai to produce the Soulcalibur V Arcade FightStick Soul Edition, a tournament edition fighting game controller to be used in conjunction with the game.
The President and CEO of Mad Catz Interactive said:
The FightStick product category continues to perform well for us globally and the addition of the popular SOULCALIBUR franchise leverages both our brand and market leadership.
The Soulcalibur V Arcade FightStick will launch worldwide in January 2012. Who here is going to get one ?